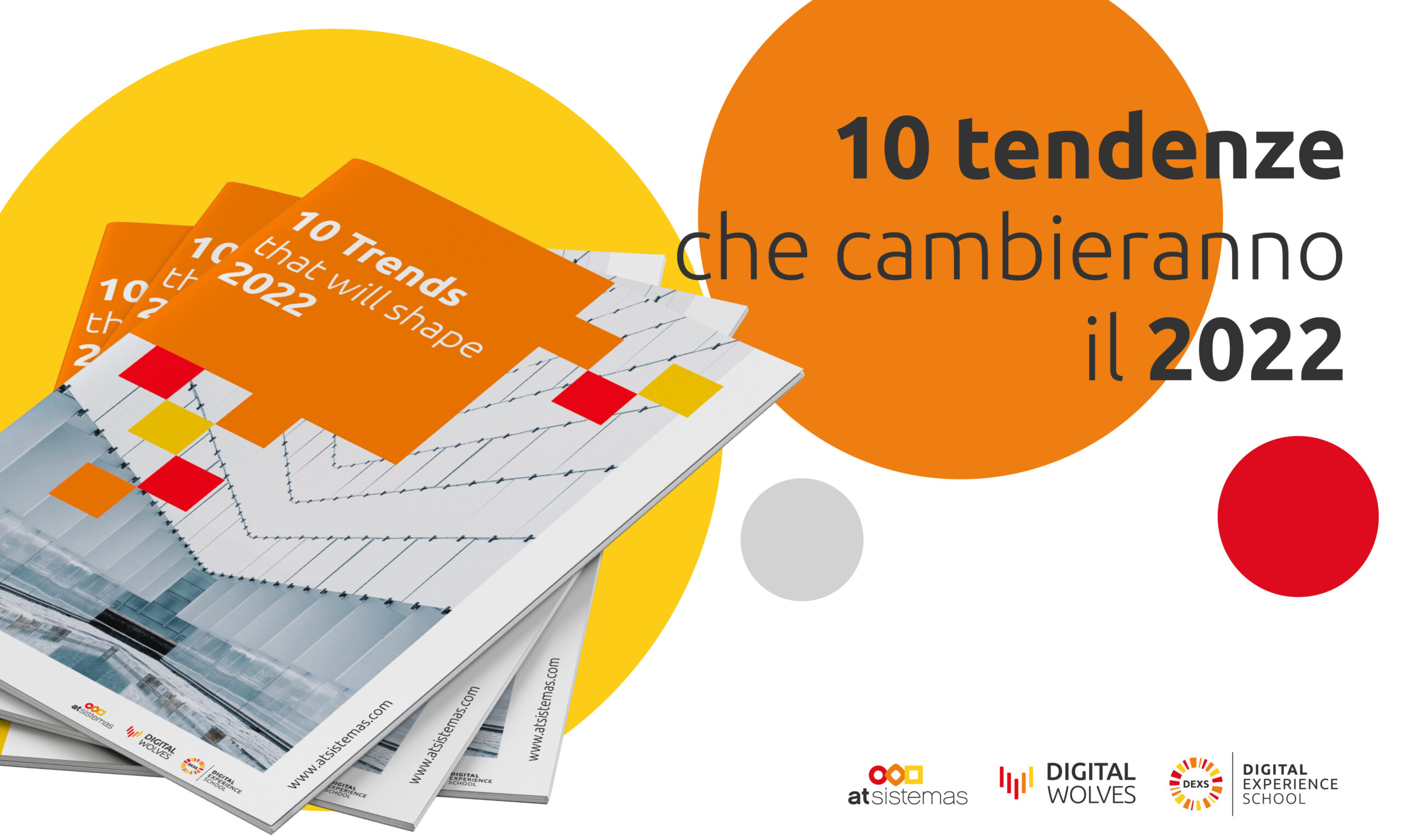 10 tendenze tecnologiche che segneranno il settore IT nel 2022
Queste sono le 10 tendenze tecnologiche che domineranno il 2022!
In atSistemas abbiamo preparato un whitepaper con le 10 proposte innovative che si distingueranno nei prossimi mesi e daranno alle aziende la possibilità di essere competitive e distinguersi sul mercato.
Concetti come i vantaggi dell'utilizzo di nanoservizi, l'automazione degli algoritmi attraverso AutoML, Low-Code o le sfide affrontate da Zero Trust Security, sono alcuni dei molti argomenti trattati in questo documento.
La sfida per le #imprese oggi è quella di rimanere aggiornate, e utilizzare tecnologie innovative per fornire un valore differenziale ai clienti e rimanere competitive.
10 tendenze tecnologiche:
Anticipated Compilation and Nanoservices
Multicloud Infraestructure
Zero Trust Security
AI Platform Industrialisation
The Challenge of Low-Code
Digital OnBoarding
Predictive Observability
DesignOps, the Ideal Operational Framwork for a 360° Experience
Hyper-automation, Improving Operational Efficiency
Internet of Behaviours
Non rimanere indietro, scarica questo WhitePaper per tenerti aggiornato.
Scarica il tuo WhitePaper qui 👇